Replacement Adhesive Anchor Pads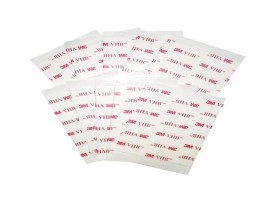 MXP-HL101-015 – 10 Pads
MXP-HL101-015B – 100 Pads
The replacement adhesive anchor pads are double-sided, very high bond pads made to the 2.5″ x 3″ dimensions of the standard Mithix Pro Adhesive Anchors. They also fit as replacements for the Window Breaker, Button Pusher and Recessed Button Slider components. These adhesive pads are high quality, high-bond pads tested to have the ideal flexibility, temperature range, fast cure time and best adhesion properties suited for Bomb Squad Operations.