Endless Loop Slings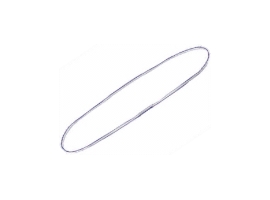 MXP-HL001-013 – Medium
MXP-HL001-014 – Large
The Endless Loop Slings come in various lengths. They are used for purchase points, changes of direction and for cinching around/over larger items for anchoring or moving.  Because of their flat design and high strength, they are also ideal in vehicle and building access for using over brake, hood and trunk release levers, center console and glove box latches, under hood releases and as anchor points to head rests and for pulleys and lines of pull.  Available in 60 and 120 cm.