Cantilever Jaw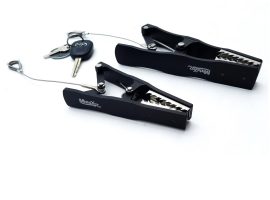 MXP-HL101-021S – Cantilever Jaw, Small
MXP-HL101-021C – Cantilever Jaw, Standard
Heavy duty aluminum and steel clamp with replaceable teeth, rigid spring action, and cantilever mechanism with lanyard. Used for purchase point on pliable material or as a firm grip on soft-sided objects. Cantilever action enables the clamp to tighten the more pull is applied.